Guest Artists and Lecturers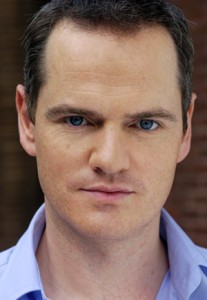 Ryland Angel (Countertenor)  Born on St. Cecilia's Day, Countertenor, Ryland Angel was a chorister at Bristol Cathedral and a lay-clerk at Chester Cathedral.  He trained as a lawyer before deciding to pursue a professional career as a singer in 1991 when he started studying with David Mason.
Since then, Mr. Angel has received a Grammy nomination and has performed with William Christie, Rene Jacobs, Ivor Bolton, Roy Goodman, Christophe Rousset, Philippe Herreweghe, Christophe Coin, Gabriel Garrido, Cantus Köln, Le Concert Spirituel, Le Parlement de Musique, the Ensemble of Early Music of New York and Ensemble La Fenice.
Recently he performed The Fairy Queen with Boston Baroque as well as performances of Venus and Adonis by Desmarest conducted by Christophe Rousset at Opera de Nancy and a return engagement with the William Byrd Ensemble in Paris joining them additionally at the Boston Early Music Festival.
Other recent engagements have included: Tolomeo Giulio Cesare with Opera Colorado and Boston Baroque and concerts with the New York Collegium and Messiah with Musica Sacra in a Carnegie Hall.
---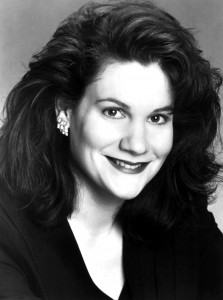 Natalie Arduino (Mezzo-Soprano) has received critical acclaim in opera, concert and early music performances for her versatility, vitality and her "beautiful, clear voice and musical sensitivity." Ms. Arduino, an alumna of the Lyric Opera Center for American Artists, has appeared throughout the country with many opera companies, festivals and orchestras, including Lyric Opera of Chicago, Dallas Opera and the Dallas Symphony Orchestra. Her Carnegie Hall debut was with the Masterwork Chorus and Orchestra as alto soloist in Handel's Messiah. She has sung with the Little Orchestra Society in its "Vivaldi's Venice" series at Alice Tully Hall and as the Mother in their production of Menotti's Amahl and the Night Visitors in Avery Fisher Hall with the composer present.
Recent performances include the title role in Holst's opera Savitri with Grace Song Series in Houston, appearances with Voces Intimae in Dallas, a French Opera concert with the St. Cecelia Chamber Music Society in Houston, Nettie Fowler in a revival of Carousel with Lyric Stage; concerts with the Tulsa Oratorio Chorus of Durufle's Requiem and Mendelssohn's Die Walpurgisnacht; Handel's Messiah with the Tower Arts Series  and Arts District Chorale (Dallas, TX); with whom she also sang Handel's Israel in Egypt, Ned Rorem's Evidence of Things Not Seen for Col Canto and Handel's Judas Maccabaeus with Cantare in Zilkha Hall at the Hobby Center for the Performing Arts. She can be heard as Miss Todd in Menotti's Old Maid and the Thief, recently released on Albany Records.
She received her Bachelor of Music (cum laude) degree from Southern Methodist University and her Master of Music from the Mannes College of Music in New York.
---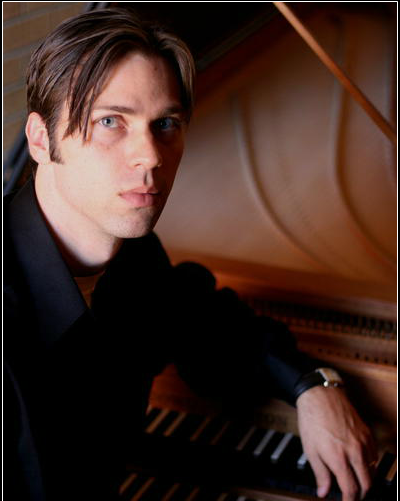 Brad Bennight (Harpsichord) is a harpsichordist living in Dallas, Texas.  Mr. Bennight completed his Doctor of Musical Arts degree in harpsichord at the University of North Texas where he studied with Lenora McCroskey and Christoph Hammer.
Mr. Bennight has been heard as both soloist and continuo player at numerous concerts at the Boston Early Music Festival, Berkeley Early Music Festival, performances in Mexico at the inaugural Festival de Musica Barocca in San Miguel d'Allende, as well as in Queretaro and Guanajuato, the International Festival of Early Music in the colonial cities of Bolivia, and in Cusco, Peru.
As a continuo player Mr. Bennight has appeared with many of the most recognized artists in the early music field, such as Rachel Brown, Cynthia Roberts, Niklas Eklund, Gonzalo Ruiz, Paula Fagerburger, Lyle Nordstrom, Simon Standage, Christopher Hogwood, Ryland Angel, Brent Wissick, Jennifer Lane, and Anne Harley.  Mr. Bennight has performed with many period-instrument ensembles locally and throughout the U.S., including Calmus Ensemble Leipzig, Texas Camerata, Orchestra of New Spain, Mercury Baroque, La Folia Austin, Denton Bach Society, Camerata Ventepane, Texas Early Music Project, as well as at Emmanuel Episcopal Church in Boston with Christopher Hogwood, as pianist and harpsichordist with the Sante Fe Desert Chorale under Dennis Shrock, and masterclasses with London Baroque.
Mr. Bennight serves as co-artistic director of La Novella Baroque Ensemble based in Dallas, Texas, an ensemble which he founded in 2004, and can be heard on several CD recordings.  In addition to his busy concert schedule, Mr. Bennight also maintains an active teaching schedule.  He has taught harpsichord and continuo at Baylor University since 2003 and is Adjunct Professor of Harpsichord at the University of North Texas.
---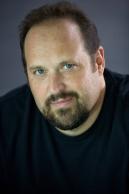 David Grogan (Baritone) received his doctorate from the University of North Texas. Before starting this degree program, he worked for three years as instructor of voice and vocal pedagogy at East Texas Baptist University in Marshall, Texas.
Currently an assistant professor at the University of Texas at Arlington, he has performed extensively throughout Texas and New Mexico, getting positive reviews in local papers.
The Dallas Morning News hailed Mr. Grogan as the "perfect Christus" after a performance of the St. Matthew Passion with the Dallas Bach Society. The Albuquerque Tribune, in reference to a performance of Messiah with the New Mexico Symphony, said, "David Grogan had all the range and power required of the part, sounding like the voice of doom in "The people that walked in darkness" and the light of revelation in "The trumpet shall sound." A recent performance of Elijah had critics praising his ability to "move easily from stentorian declamation to lyrical aria."
He has performed as a soloist with Dallas area arts groups such as the Dallas Bach Society, Texas Baroque Ensemble, Orpheus Chamber Singers, Mesquite Civic Chorus, the Dallas-based Allegro Artists, and several Texas universities. Recent performances include Elijah with the New Mexico Symphony, Orff's Carmina Burana with the Arlington Master Chorale, and the Saint John Passion with the Dallas Bach Society.
Teaching is one of Mr. Grogan's favorite activities, whether it is voice, choir, or whatever subject is at hand. The study of vocal pedagogy has recently been of greatest interest to Mr. Grogan, particularly the pedagogy of Frederic Woodman Root.
---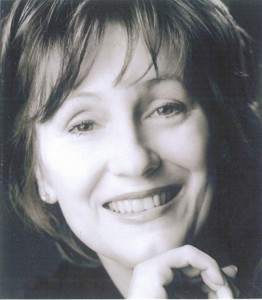 Camille King (Soprano) enjoys a varied career that encompasses opera, oratorio and orchestral work, chamber music and recital performances. As a coloratura soprano her operatic career included leading roles in productions with Rome Opera, Innsbruck Opera, San Francisco Opera, Washington Opera, Minnesota Opera, Chautauqua Opera, Central City Opera and Colorado Opera Festival.
Miss King has been a featured soloist with the Los Angeles Master Chorale, the Pacific Chorale, the Los Angeles Mozart Opera, the Santa Barbara and Virginia Symphonies, the San Diego Chamber Orchestra, Musica Angelica and the Tulsa Oratorio Society.
She has been closely associated with the music of the 18th century specifi cally Handel's Messiah, Gloria, Psalm 112, the great masses of Bach, Mozart and Haydn and the chamber music of Vivaldi and Scarlatti. In Texas she has appeared as soprano soloist with Texas Camerata, the Richardson Symphony,
the Austin Symphony, the Fort Worth Symphony and the Orchestra of New Spain.
Recent engagements include Handel's Messiah at Highland Park Presbyterian Church, a program of Rachmaninoff songs in Beverly Hills, an early music concert in Hollywood, the Brahms Requiem in Kona, Hawaii and the soprano solos in King David by Honegger with the Tulsa Oratorio Society.
Future engagements include concerts in Los Angeles including the music of Mendelssohn and Pergolesi, a lieder recital in Cold Spring, NY, as well as a Dallas performance of a new Requiem by Thomas Schwan.
---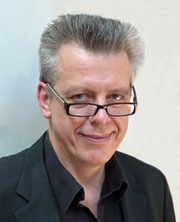 Paul Leenhouts (Recorder) is Director of Early Music Studies and the Baroque Orchestra at the University of North Texas, and received his bachelor's and master's degrees from the Sweelinck Conservatory in Amsterdam, where he was on the faculty as professor of recorder and historical development since 1993.
Mr. Leenhouts is a founding member of the Amsterdam Loeki Stardust Quartet since 1978. In 2002 he became director of the contemporary music collective Blue Iguana. He is also a composer, arranger and editor of numerous works for chamber music ensembles. Mr. Leenhouts has recorded for Decca L'Oiseau-Lyre, Channel Classics, Vanguard, Lindoro and Berlin Classics. Two L'Oiseau-Lyre recordings received the prestigious Edison Award. In 1986 he initiated the Open Holland Recorder Festival Utrecht and from 1993 he has been director of the International Baroque Institute at Longy in Cambridge, Massachusetts. His special interest in renaissance consort repertoire led to the founding of The Royal Wind Music in 1997. As a conductor he won wide acclaim for Gabrieli, Guerrero and Morales productions at international early music festivals.
In 2004 Mr. Leenhouts was elected president of the European Recorder Performers Society. As well as performing numerous concerts and coaching masterclasses within the early music field. He also regularly appears with contemporary and music theatre groups such as Musikfabrik, Nederlands Vocaal Laboratorium, ZT Hollandia and NT Gent.
---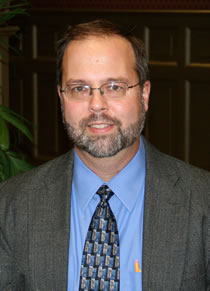 Timothy Watkins (Musicologist) teaches music history, literature, and world music at TCU. Prior to coming to Fort Worth, Dr. Watkins taught ethnomusicology and world music as well as music history and literature at Rhodes College, Florida State University and Furman University. His research interests include topics in Renaissance and Baroque music as well as the music of Latin America, centering on the musical consequences of the encounter between European and indigenous cultures in the Americas.
Dr. Watkins regularly presents scholarly papers at regional and national meetings of the American Musicological Society, the Society for Seventeenth-Century Music, the Society for Ethnomusicology, and the College Music Society. His publications have appeared in the monumental Garland Encyclopedia of World Music, Garland Handbook of Latin American Music, and The Journal of Musicological Research. His book, Performance Practice: Issues and Approaches, is published by Steglein Press.
---

Grover Wilkins (Music Director of  The Orchestra of New Spain) is a specialist in music of the Spanish 18th century. Mr. Wilkins is as well Music Director of the Spanish orchestra Madrid Barroco. In addition to his conducting duties, Mr. Wilkins has done major primary source research in numerous Spanish court and cathedral archives whence he has brought to the concert stage dozens of unknown works representing the best composers of the Spanish 18th century. His critical editions are the basis for the concerts of both these orchestras. He has recorded selections of this repertory with Madrid Barroco and with the Orquesta y Coro de Radiotelevisión Español, and in Dallas for the Dorian/Sonoluminus label.  His recent edition of 19th-century Catalan composer Ramón Carnicer's opera, Elena e Costantino was premièred in Madrid's Teatro Real, March 2005.
Mr. Wilkins is past Music Director of the Paris, France based l'Orchestre et Chœur Américains de Paris, and past conductor of the New Pittsburgh Chamber Orchestra, the Heinz Chapel Choir of the University of Pittsburgh, and the Keweenaw Symphony Orchestra in Michigan. He is an experienced conductor of opera and has conducted the Dallas Ballet and the Pittsburgh Ballet, and more recently the Orquesta Sinfónica y Coro de la Radio Television Española.
Mr. Wilkins created a new orchestration for the 1999 Madrid production of Man of La Mancha, an unqualified success which saw the renaissance of Spanish interest in musical theater. Since 1985, Mr. Wilkins has pursued the little-known music of the Spanish baroque. The absence of available editions of music of the Spanish 18th century led Mr. Wilkins to archives and libraries in Spain where he has located the major works of this period and, with the help of the Dallas staff, transcribed and edited most of the works in the Orchestra's repertory.  In 2007, the Orchestra began a series of concerts in Mexico under Mr. Wilkins' direction.
With two Fulbright Senior Research Fellowships to his credit Mr. Wilkins was invited by the Department of State with the Orchestra of New Spain to present a concert in Washington, DC, February 2008 in celebration of the 50th Anniversary of the Fulbright Program in Spain.
Mr. Wilkins has been the progenitor of a number of collaborations with other Dallas arts organizations, including:
2006: proposed and shepherded to production the SMU presentation of Lope de Vega's La discreta enamorada, bringing together the Balenciaga Exhibition of the Meadows Museum, the forces of the Theater Division and the Orchestra for which he prepared the musical score presented in both English and Spanish with two different casts.
2002: Conceived and brought to production with the Booker T Washington High School for the Performing Arts a student designed and realized production of Calderón de la Barca Ni Amor se Libra de Amor.
Mr. Wilkins is a fifth-generation Dallasite. All his early training took place in that city's public schools and churches.
Filter by clicking a tag below