Principals of Texas Camerata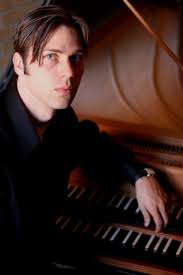 Brad Bennight (Harpsichord) completed his Doctor of Musical Arts degree in harpsichord at the University of North Texas where he studied with Lenora McCroskey and Christoph Hammer. Mr. Bennight has performed with many period-instrument ensembles locally and throughout the U.S., including Texas Camerata, Orchestra of New Spain, Mercury Baroque, La Folia Austin, Denton Bach Society, Camerata Ventepane, Texas Early Music Project, as well as at Emmanuel Episcopal Church in Boston with Christopher Hogwood and as pianist and harpsichordist with the Santa Fe Desert Chorale. Mr. Bennight has been heard as both soloist and continuo player at numerous concerts at the Boston Early Music Festival, Berkeley Early Music Festival, performances in Mexico at the inaugural Festival de Musica Barocca in San Miguel d'Allende, as well as in Queretaro and Guanajuato, the International Festival of Early Music in the colonial cities of Bolivia, and in Cusco, Peru. Mr. Bennight can be heard on the Dorian label with the Orchestra of New Spain. He taught harpsichord and continuo at Baylor University (2003–2016) and at UNT since 2010. He is Lecturer of Harpsichord at the University of North Texas.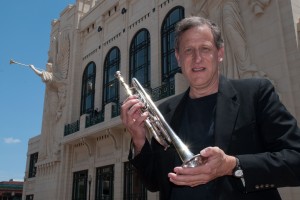 Adam Gordon (Trumpet) Hailed as a "superb trumpet soloist" by the San Francisco Chronicle, Adam Gordon is Assistant Principal Trumpet of the Fort Worth Symphony Orchestra. Born in Chicago, Mr. Gordon graduated from the University of Southern California and the San Francisco Conservatory of Music. Before joining the FWSO in 1996, he was Principal Trumpet of the Sacramento Symphony, Opera San Jose, and the Cabrillo Festival Orchestra. He has performed with the San Francisco, San Jose, and Oakland East Bay symphony orchestras as well as the Jerusalem Symphony and National Orchestra of Mexico. Mr. Gordon is also a skilled period instrument performer and plays natural trumpet with Texas Camerata, Mercury Baroque, and Houston Baroque Society, among others.
Karen Hall (Cello and Viola da gamba) was raised in Nebraska, earned a bachelor of music degree with high honors from the University of Illinois, and joined the Fort Worth Symphony Orchestra in 1979. She also holds a master of music from Texas Christian University. In addition to the Fort Worth Symphony Orchestra, Karen has held positions with the Memphis Symphony and the Dallas Opera orchestras. An ardent proponent of historic performance practice, she plays the baroque cello and viola da gamba.  In 2009, Karen, her husband Kevin (Bassoon) and two of their colleagues formed "Hall Ensemble", a chamber music group that performs elegant house concerts and inspiring education programs throughout the Southwest.  Karen's work in the Fort Worth Symphony Orchestra earned her the American Airlines Distinguished Musician of the Year award in 2004, and she has been a popular narrator and lecturer in addition to her work as a cellist. She makes jewelry under the name "Essential Graces" and enjoys traveling, with and without her cello.
Karen has retired as of the 2019-2020 season and is looking forward to residing in Kauai.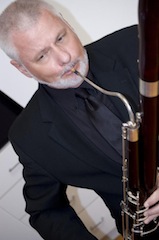 Kevin Hall (Bassoon) has been the Principal Bassoonist of the Fort Worth Symphony Orchestra since 1977. In addition to performing with the FWSO and Texas Camerata, Mr. Hall also performs with the period instrument ensembles Ars Lyrica Houston and Mercury Baroque. He has been listed as one of the top baroque bassoonists in the country in Early Music America, and he has taught baroque bassoon at the University of North Texas, Denton. Mr. Hall has also published a collection of Bach Cantata movements for baroque bassoon. He studied modern bassoon with members of the Chicago Symphony Orchestra and the Los Angeles Philharmonic, and baroque bassoon with Michael McCraw and Robin Howell. Kevin is an avid hunter and target shooter, woodturner, stained glass artist, and is learning to make Baroque woodwind instruments.
Kevin has retired as of the 2019-2020 season and is looking forward to residing in Kauai.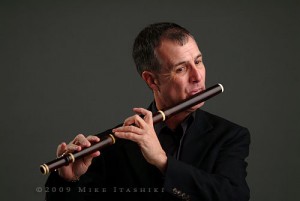 Lee Lattimore (Flute) performs frequently on historical flutes with Texas Camerata, Orchestra of New Spain, Texas Bach Choir and Wireless Consort and on modern flute with St. Andrew's Trio and Musica Dominica. He has taught baroque flute at the University of NorthTexas for the past fourteen years as well as maintaining an active Suzuki flute studio through DALLAS/MUSIC along with extensive private teaching through the Plano Independent School District.  His teachers have included Mary Karen Clardy, Deborah Baron, Gretel Shanley, Frances Shelly, David Hart, Sandra Miller and Thomas Nyfenger.
Filter by clicking a tag below